Contents
Legal Notice, Liability
MTS Moenus Treuhand GmbH
Steuerberatungsgesellschaft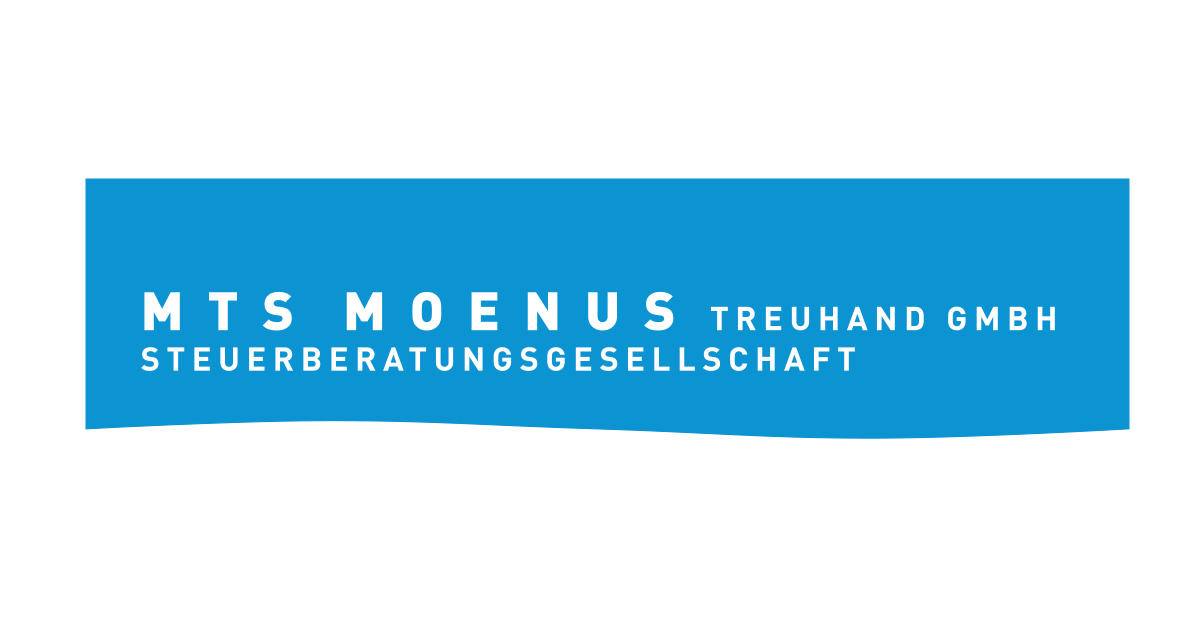 Managing director

Julio Canora, Qualified accountant & tax advisor

Company register

Handelsregister Frankfurt am Main, HR B 56294

VAT identification

DE 225696784
Professional liability insurance
Professional activity is covered by professional liability insurance from Allianz Versicherungs AG, 10900 Berlin, which is valid across the EU for the insured risk.
Professional designation
The legal designations "Auditor/Certified Accountant", "Tax Advisor" and "Attorney"were awarded in the Federal Republic of Germany. The country approving these designations is the Federal Republic of Germany.
Supervisory authority for tax advisers
Federal Chamber of Tax Advisers Hesse
Corporation under public law
Professional rules and regulations for tax advisers
German Tax Consulting Act [StBerG]
German Ordinance for the Implementation of the provisions regarding tax advisors, tax agents and tax consulting companies [DVStB]
Professional Code for Tax Consultant Chambers [BOStB]
German Tax Consulting Fee Ordinance [StBGebV]
The laws, codes and regulations are available for perusal at www.bstbk.de.
Design and implementation of the website
Atikon Marketing & Werbung GmbH
Kornstraße 15 4060 Leonding Austria
+43 732/611266-0
Fax +43 732/611266-20 E-mail info@atikon.com Website www.atikon.de
Image Credits
smartphone with blank screen on white background, d3images, iStock
Holding Smart Phone, triloks, iStock
Overhead View Of Businesswoman Working At Computer In Office, monkeybusinessimages, iStock
Fonts used
Arimo, Copyright 2012, Steve Matteson , Apache License, Version 2.0
D-Din, Copyright (C) 2017 Datto Inc. Reserved Font Names "D-DIN Condensed", SIL OPEN FONT LICENSE Version 1.1

Editor and webmaster
Responsible for the planning, realization and maintenance of the website content, pursuant to TMG (Telecommunications Act):
Basic orientation of the website
The information provided on this website is solely for general information purposes and does not constitute legal, tax or other specialised advice. The website contains non-political news relating to tax, social as well as economic law and primarily addresses the clients of our company.
Liability
The intention of the author of this website is to provide information completely and correctly to the best of the author's knowledge and belief, and to keep this information updated. Nevertheless, the author accepts no liability whatsoever for any damage that may result from the use of the information provided – even if the damage results from the use of possibly incomplete and/or erroneous information.
Any referrals to third-party websites are outside the scope of the author's responsibility. Liability for the content of the linked-up pages is hereby excluded, as the author has no influence over the content and design of the linked websites. If linked pages (particularly owing to a change to the content after the link has been established) contain illegal, erroneous, incomplete, offensive or immoral information and in the event that the author of this page becomes (is made) aware of such contents on the linked pages, then the author shall cut off the link to such pages immediately. If linked-up pages (particularly through a change to the content after the link has been established) contain illegal, erroneous, incomplete, offensive or immoral information and in the event that the author of this page becomes (is made) aware of such content on the linked-up pages, then he shall cut off the link to such pages immediately.
Copyright
The content (text and images) of this website created directly by the author is copyrighted. The information provided is intended for personal use only. Any use of any of this website's content in violation of the provisions of the Copyright Act – in particular further use as in publications, copies as well as any form of commercial use and transmission to third parties – also in part or in processed form – without the author's explicit approval is prohibited.
Information content
The information on this website is subject to change, removal or amendment without prior notice. The author can therefore not guarantee the accuracy, completeness, quality or up-to-dateness of the information provided.
Legal validity
By using this website, the user is subject to the Terms and Conditions of Use set forth hereunder. These terms and conditions are part of the online presentation. If parts or individual formulations of the Terms and Conditions of Use do not comply, no longer comply or do not completely comply with current law, the content and validity of the remaining parts of the Terms and Conditions of Use shall remain unaffected.
Legal Notice
We are committed to protecting the privacy of your personal data. For that reason, we process your data exclusively in accordance with the legal requirements (GDPR, Federal Data Protection Act [BDSG]). The purpose of this privacy information is to acquaint you with the most important aspects of data processing that come to bear when you visit our website.
General data collection activities during website visits
Every time a data subject or an automated system accesses the website, we collect a range of general data and information. This general data and information is stored in the server's log files. The data and information we collect may include:
an internet protocol address (IP address),
the data and time of accessing the website,
the exact page accessed on our website,
the website from which you accessed our website (known as the referer),
the browser used and the version of this browser,
and the operating system used to access our website.
We process this data for the following purposes:
to warrant a smooth connection with the website,
to optimise content for you on our website,
and to warrant system security and stability.
These points are both in your and our legitimate interest. Where necessary, we also use this data to meet our legal obligations in dealings with law enforcement agencies. We will never use the data collected to identify you as a person. We store these log files for a period of no more than 2 months.
Google Maps
This site uses the Google Maps map service via an API. It is operated by Google Ireland Limited, Gordon House, Barrow Street, Dublin 4, Irland. To use Google Maps, it is necessary to save your IP address. This information is generally transmitted to a Google server in the USA and stored there. The provider of this site has no influence on this data transfer. The use of Google Maps is in the interest of making our website appealing and to facilitate the location of places specified by us on the website. This constitutes a justified interest pursuant to Art. 6 (1) (f) GDPR.
Further information about handling user data, can be found in the data protection declaration of Google at policies.google.com/privacy?hl=en.
Contact form, Benefits of initial consultation
If you contact us using the form available on our website or by email, or send us your application, we will process the data you provide as a pre-contractual measure taken to handle your request. Because such correspondence qualifies as a business letter, we will retain the data for a period of 7 years. We will not disclose this data without your consent.
Reminder service
If you sign up for our reminder service, we will process and save your email address as this will allow us to remind you of specific dates at regular intervals by email as per your request. We will retain your data until you cancel your contract by unsubscribing from this service. We will not disclose your email address without your consent.
Start-up check
If you use our start-up check, we will collect your name, your email address, your telephone number and your postal address as this will allow us to send you your personal analysis and, as a pre-contractual measure, to offer you advice on your start-up. Because such correspondence qualifies as a business letter, we will retain the data for a period of 7 years. We will not disclose this data without your consent.
Your rights
Generally, you enjoy the following rights: the right to access your data, the right to rectification of your data, the right to erasure of your data, the right to restrict processing of your data, the right to data portability and the right to object to the processing of your data. If you believe that the processing of your data is in breach of data protection law or your rights under data protection law are otherwise infringed, you may file a claim with the supervisory authority. A list of the competent supervisory authorities classified by Länder is available at www.datenschutz-wiki.de.
You will find further information on your rights at BFDI - Federal Commissioner for Data Protection and Freedom of Information.
Contact
Please address all inquiries, declarations and questions relating to data use to datschutzbeauftragter@mts-moenus.de..
Cookies
In order to offer you specific features on our website, we use what are known as cookies. These are small text files that are saved on your computer for the duration of a browser session. After the browser session ends, the cookies we used are deleted. You have the option of preventing the installation of cookies on your computer by changing your browser settings accordingly; however, we need to point out that this may prevent you from enjoying the full benefits of the features on our website.
Information Obligation pursuant to § 36 of the German Consumer Dispute Resolution Act
As a matter of principle, MTS Moenus Treuhand GmbH is not willing and not obliged to participate in dispute resolution proceedings held by a consumer arbitration body.
EU-Verbraucherschlichtung
Allgemeine Informationspflicht zur Online-Streitbeilegung nach der ODR-Verordnung
Wir sind verpflichtet, Sie über die Möglichkeiten der Online-Beilegung von verbraucherrechtlichen Streitigkeiten nach EU-Verordnung Nr. 524/2013 zu informieren und verweisen entsprechend mit der Bitte um Kenntnisnahme wie folgt: http://ec.europa.eu/consumers/odr/
Für den Inhalt dieses Links oder sonstiger Veröffentlichungen unter der benannten Homepage zeichnen wir keinerlei Verantwortung.